Large Pro Ball & optional Easy Start Disc
Our Ultimate Package  is simply the best balance exerciser available – as it says on the tin!
Our Large Pro Ball is our best performer and takes a bit more confidence to get going.
This balance board will give you the best balance training and balance exercises available anywhere.
Lovely smooth and predictable 3D movement – being that bit bigger it just does everything better.
As standard you get the perfect stance and rock solid platform of our unique balance boards.
Add our Easy Start Balance Disc to your package for just that, an easy start!
♥  Free 24 hr UK delivery     ♥  Worldwide shipping     ♥  21 day returns     ♥  Handmade, local & eco
♥  We only sell direct – this is how we supply a far superior balance board at a similar price to common roller balance boards.

Unique 3D Movement on the Ball
The best, most effective and fun Balance Training
The Ultimate comes with our 6 inch ProBall
Best performance – takes some confidence
Choice of Slow, Standard and Quickness Speeds
ProBalls never need pumping or replacing
Rock solid Balance Platform
30mm thick quality Birch Ply handmade in UK
Zero flex and will last a lifetime
Size specific to maximise balance & keep you safe
The same board as all our CoolBoard Packages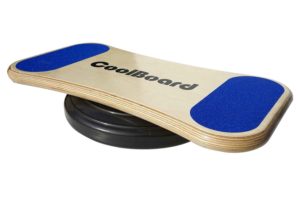 Easy Start Balance Disc – Optional
Tilt & Height Adjustable with a Good Stance
The world's best Wobble Board
For an easy start to your balance training
Perfect for Standing Desks, keeping active as you age,
child development and physiotherapy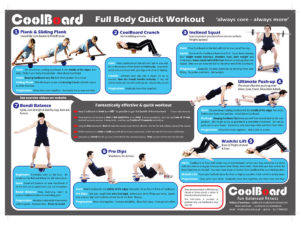 Core Workouts – 
Unbelievably Effective
Core Workout A3 Wall Chart included
Use anywhere with a flat surface
Easy to store and transport
Home, office, gym
…OH MY!!!! i have been teaching board sports for years now, I've tried every balance board ever made, they are all okay but nothing comes close to the coolboard…

SUP Instructor
Comes with
CoolBoard in Medium or Large
Large Size Pro Ball in your choice of speed
7 Step Workout Wall Chart
Optional Easy Start Disc
How To guide
Our Large Pro Ball is our most expensive ball, and for good reason.  Not only do they cost a fortune to make, and took an awful lot of development, most importantly, they are the best ball to balance a balance board on period.
This is why we had them specifically developed for CoolBoard.  When we first developed CoolBoard we knew it would be the worlds best board for balance exercises, so we also knew we needed a ball to match.
Made from solid Polyurethane by the UK's leading polyurethane manufacturer nothing else comes close in providing a gloriously smooth and consistent movement with unrivaled durability.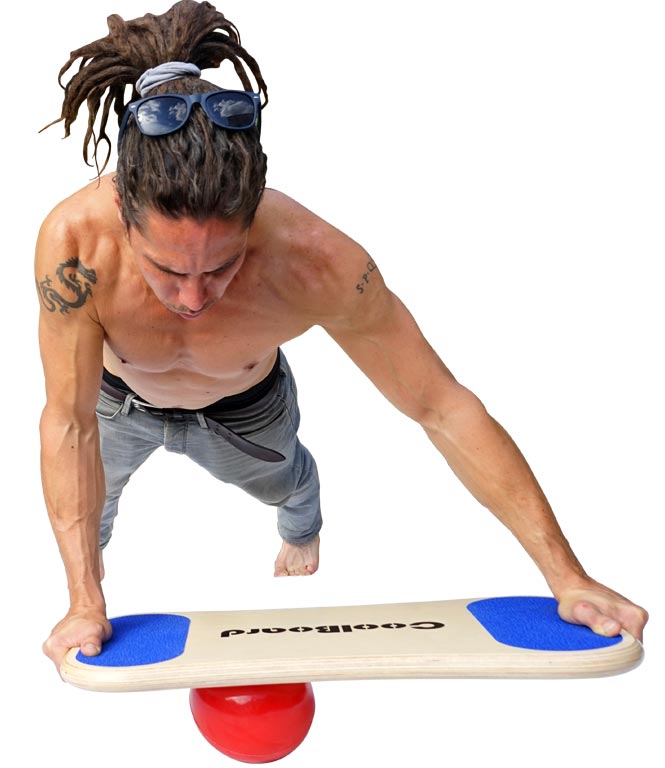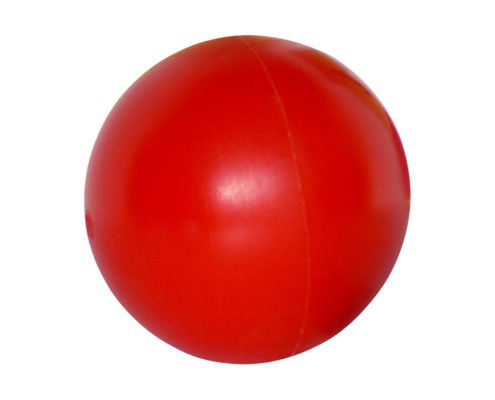 Choose your speed for balance exercises
Our Pro Balls come in three speeds.  You can also adjust the speed by choosing the floor you use it on, squidgier = slow and vice versa.
Most people will find the Standard Speed (blue) ideal, always giving a good fun challenge and effective balance exercises, with an acceptable learning curve.
If you are in rehabilitation or are nervous of balance training do try the Slow. (purple)
If you really want to challenge yourself, and preferably have some balance training experience, or love your board sports, go for the Quickness! (red)
Easy Start Balance Disc
We all want as easy start every now and again.  Maybe you are new to balance exercises.  Or you wish to use your CoolBoard at a standing desk to bring a little movement into your sedentary work day.  Or maybe your recovering from an injury.  Or you might just wish to share your CoolBoard with a loved one not quite as able as you.
Whatever the reason, our Easy Start Balance Discs are the perfect solution.  The 40 cm will give much stability, ideal for the standing desk and early rehab.  The 30 cm is more nimble providing a great stepping stone towards the ball and a great alternative to the ball to keep your workouts mixed, interesting and more effective.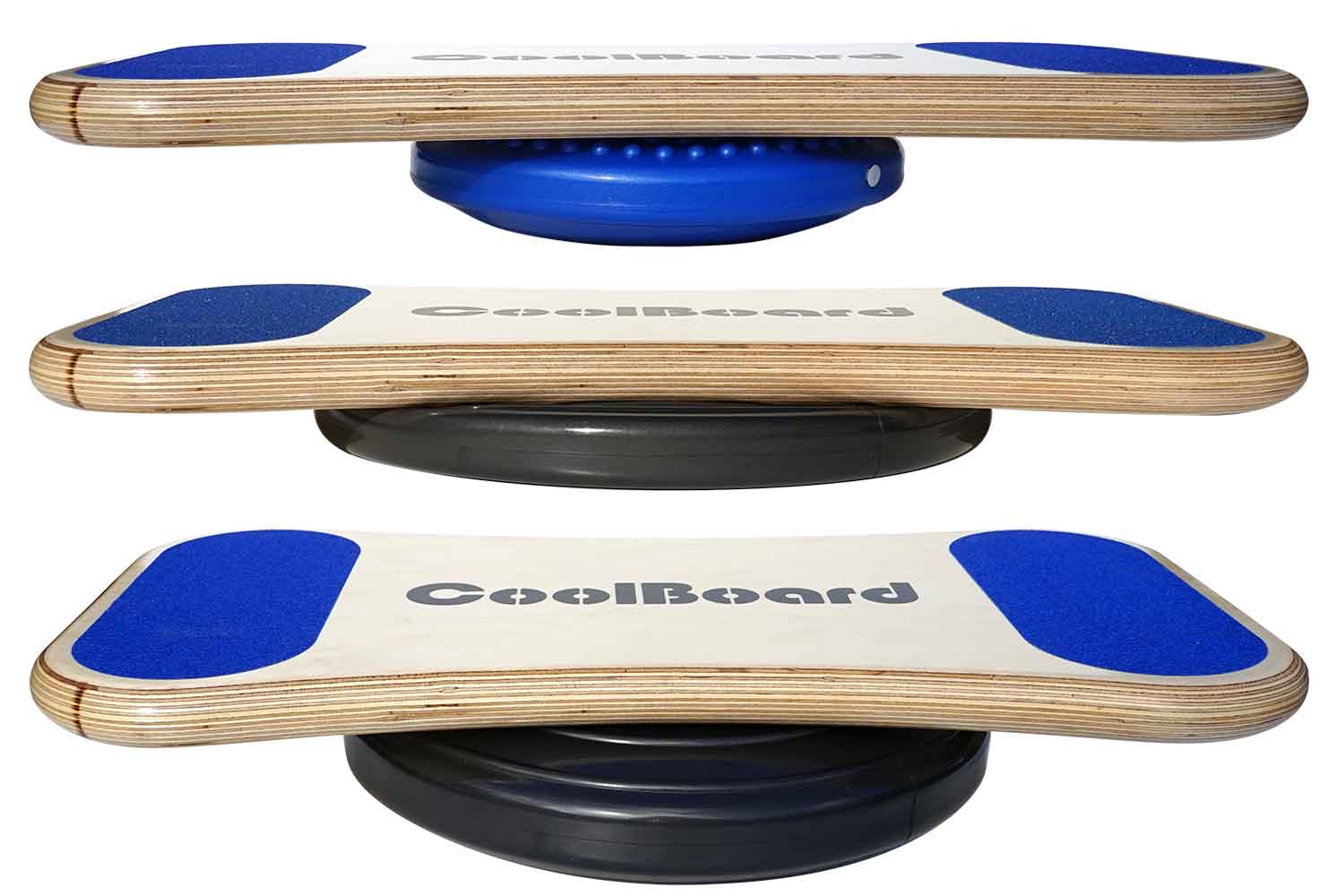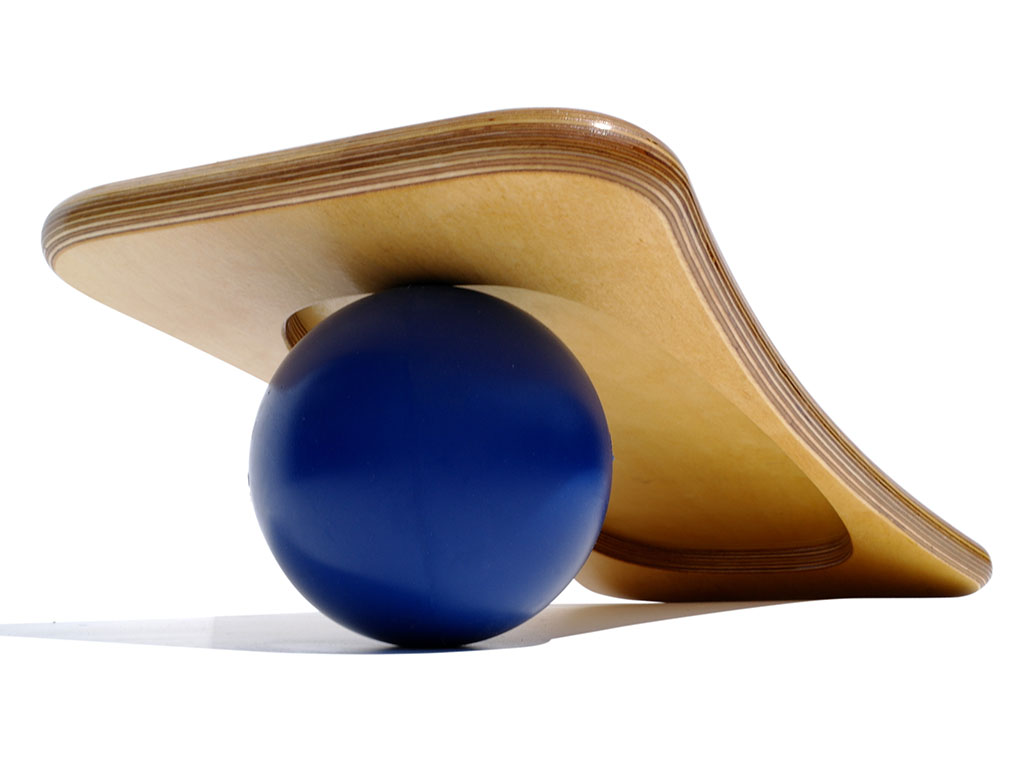 ♥  Free 24 hr UK delivery     ♥  Worldwide shipping     ♥  21 day returns     ♥  Handmade, local & eco
♥  We only sell direct – this is how we supply a far superior balance board at a similar price to common roller balance boards.