Your balance trainer
Tailor your balance trainer to your needs with our different options.
Whether you're refusing to age quietly or you're an Olympian in training, recovering from injury or just want a bit of fun when its raining and the surf is flat.
This page will help you choose the right CoolBoard kit for you – but if you're still not sure what you want please call us on 0117 949 8338 or [email protected]
We are here to support you now – and for as long as you are CoolBoarding.
All CoolBoard balance trainer packages deliver our unique movement and the ability to progress. All packages come with:
Original Package
This is our home / budget package. It comes with our Inflatable Ball.  You will need a pump with this ball and be happy to use it frequently to keep the ball at the right pressure.
Balance Package
With our Medium Pro Ball in Slow, Standard or Quickness Speed, you will get all the fantastic benefits of our Pro Balls, but its not quite as good as our Large Pro Ball in the Ultimate Package.
Ultimate Package
As it says on the tin – the best! Comes with our Large Pro Ball in Slow, Standard or Quickness Speed. Giving you the best balance board in the world for balancing and all exercises.
Starter Package
Comes with an Easy Start Balance Disc and no Ball – for those who are not sure if they will want the full movement of the Ball.
Perfect for Physiotherapy, Standing Desks, the Elderly and the Young.
Chose from a 30cm or 40cm Easy Start Balance Disc.
The CoolBoard is the same so you can buy a Ball separately in the future.
Further workouts, exercises and accessories are available from us and will be added to periodically.
CoolBoard balance trainer sizes
Its all about the size of the ring on the underside of your CoolBoard balance trainer.  A bigger ring gives you more balance room to play with, giving a greater workout, more challenge, and way more fun.  But too big is too much to handle for a small foot.
We recommend:
Shoe size 9 and above – a Large
Shoe size 7 – 8 – you'll find the Medium easier to begin with but once you've got the hang of it you may find it restrictive in which case you'll have much more fun on a Large
Shoe size 6 and under – go for the Medium unless you're up for a very big challenge!
You can safely ride a board that is too small for you, it will just limit your movement, but you should only ride a board that is too big for you if you are experienced.
So if you plan on sharing your board with a friend or more, order for the smallest feet between you all.
The CoolBoard balance trainer is available with our Inflatable Ball and our fantastic Pro Balls. Pro Balls are available in different sizes and speed ratings.
Inflatable Balls
Our inflatable ball makes the original package affordable while giving all the benefits of CoolBoard use. The advantage of the inflatable ball is that you can adjust the speed of the ball by adjusting the pressure in the ball. To pump up the ball and to keep it at the right pressure you will need a pump, preferably with a pressure gauge. Much like a bike tyre, the inflatable balls often need a little pump frequently and replacing every 6 months to 2 years.
Pro Balls
Our Pro Balls have been specifically developed for CoolBoard – they are superior to the inflatable balls. Never need pumping, will last a lifetime and best of all have an ultra smooth and consistent ride for life! They come in 3 sizes and 3 speeds.
Speed
Slow Pro Balls give a slow and deliberate speed of movement that is good for early starters and rehabilitation.
Standard Pro Balls give a speed of movement that most people find a good challenge.
Quickness Pro Balls give a faster speed of movement. Great to really push you balance training and workouts.
Speed will be slowed down by using it on a soft surface – an exercise mat or bit of thick carpet, and sped up by using on a hard surface – laminate flooring. In this way you can alter the speed as you progress.
Size
Small – 100mm – Confidence inspiring by keeping you close to the floor.  Dynamic use will mean the corners of your CoolBoard balance board can catch the floor.  Some exercises are less effective – e.g. Dips & Tilted Squats.
Medium – 125mm – A good all-round ball.
Large – 150mm – Best movement for balancing and perfect for exercising – our best ball.  Requires more confidence as you are higher.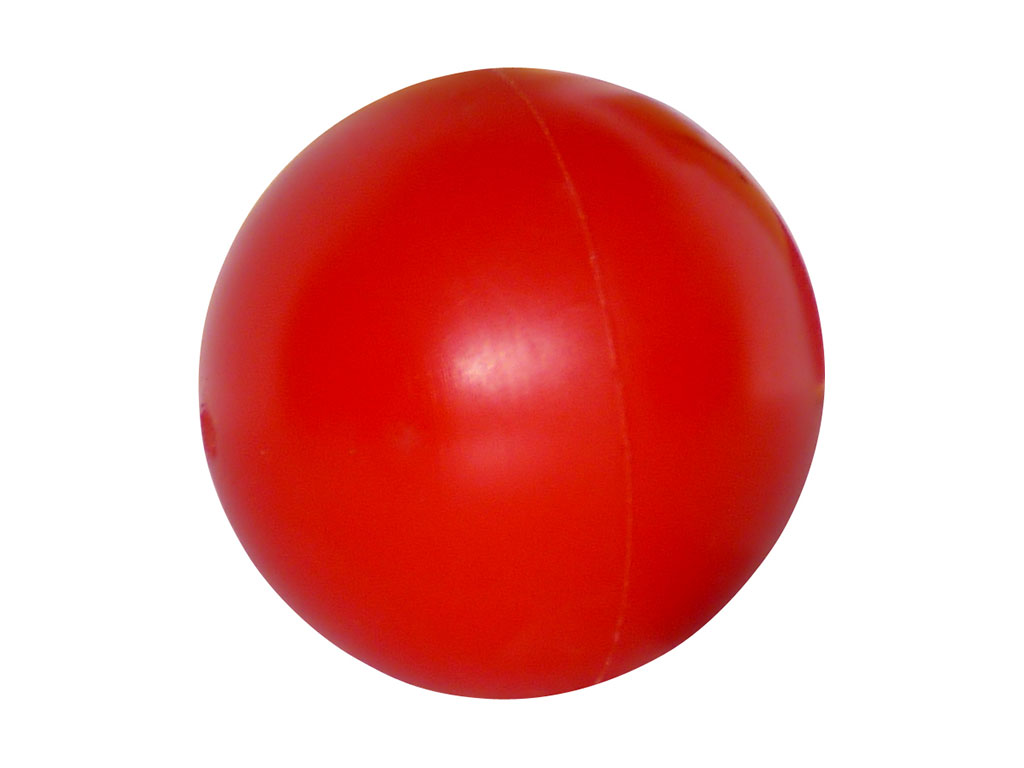 the CoolBoard balance disc
The worlds best Wobble Board.  CoolBoard used on the Disc has the same movement as a standard wobble board – but with two major advantages
Fully adjustable by inflation
Great shoulder width stance
It is safe to use by almost anyone.  Get one as an option to any CoolBoard package for an easy stepping stone on your way to using the ball –  Or get our Starter Package with is Disc only – you can always get a Ball later.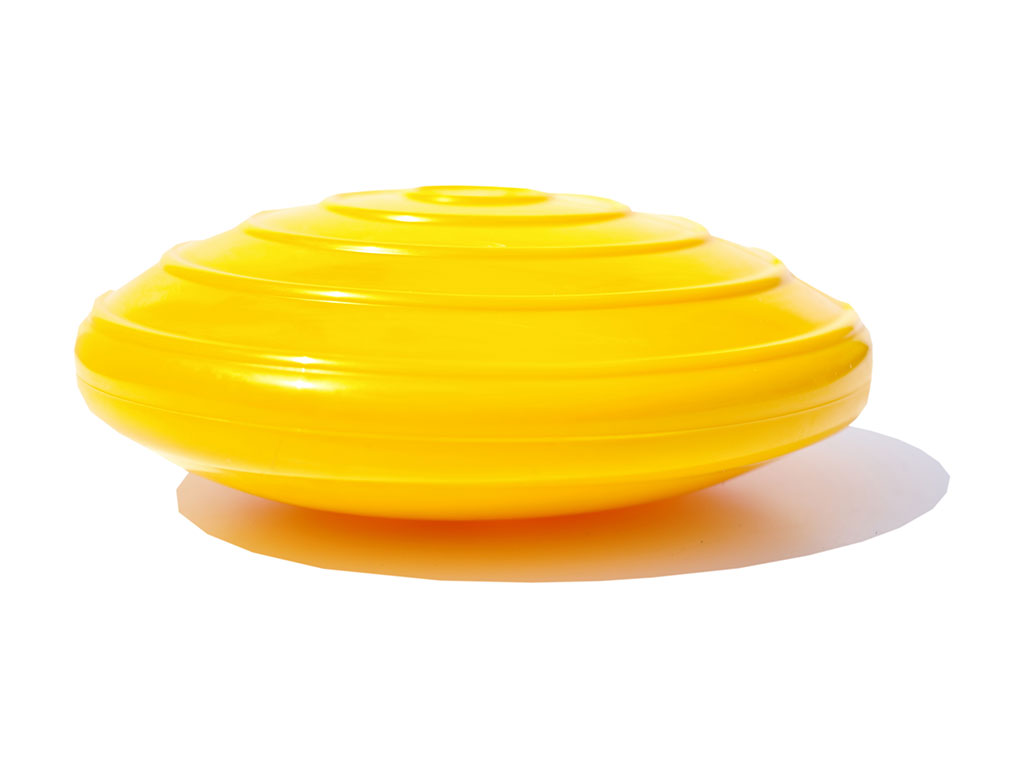 Excellent for
an easy start for those not used to balance boards or balance training
keeping active as you age
rehabilitation
standing desk work
some specific small movement training
fun physical development for children
Balance Disc Sizes

Being inflatable, all discs are adjustable from 1 cm thick giving a few degrees of tilt to fully inflated giving up to 45 degrees of tilt.
30 cm – Quicker movement, more challenging, feels twitchy.
40 cm – Slower movement, easier to get started on, feels more stable.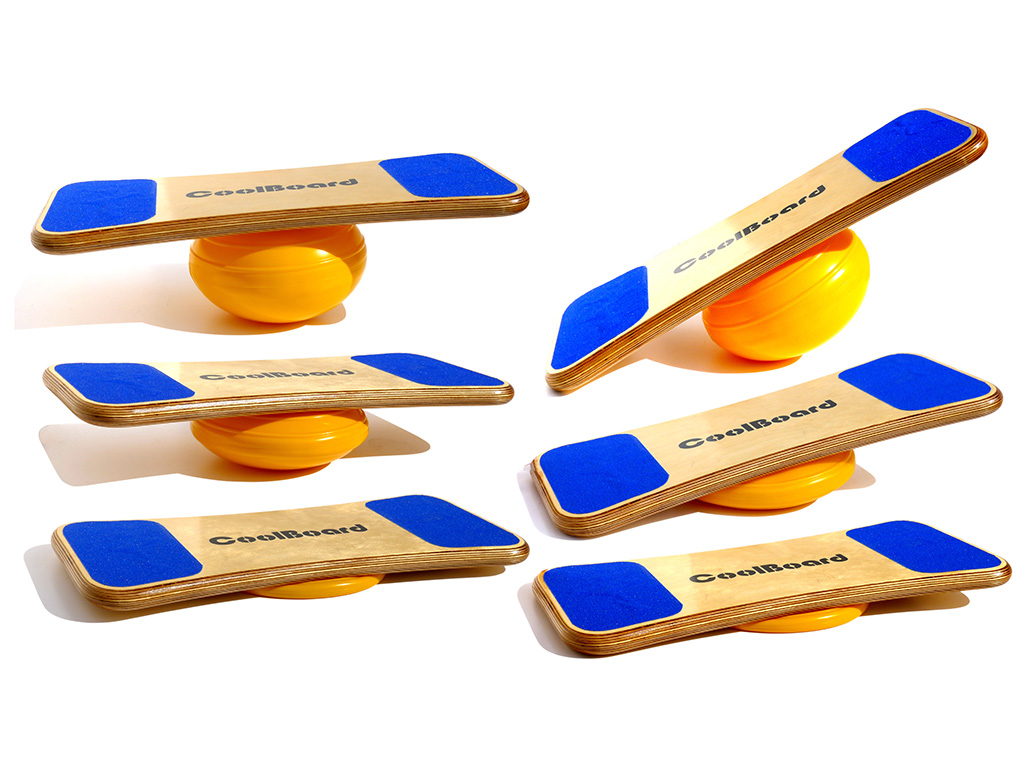 Free 24 hr delivery to UK mainland.
Worldwide shipping available – calculated at checkout.
21 day no quibble money back guarantee.
Handmade by us in Bristol, UK, from eco conscious materials.
Buy it – Try it – if you don't like it – return it!
We only sell direct – this is how we supply a far superior balance board at a similar price to common roller balance boards.
For more detailed information please see our Customer Services Page.